A model for every type of need
At RBA we have designed our services and engagement types to align to the unique needs of our clients. We have designed our teams to add capacity to your team, help deliver a solution on new technologies, and support your organization after launch.

Project Services
Engaging with clients to design and deliver a scoped project with activities and deliverables.
Co-Delivery / Staffing
Providing expert staff with specific skills / capabilities to clients combined with program governance.
Managed Services
Providing post launch support of solutions / platforms we have developed and deployed.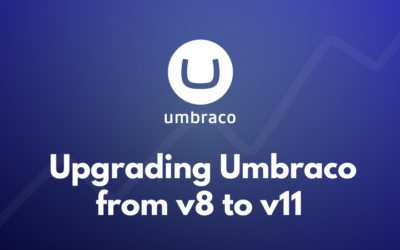 Umbraco is a popular open-source content management system (CMS) that powers thousands of websites around the world. This guide will explain the steps necessary for upgrading Umbraco from v8 to v11,...
read more
Your business is our business
With a portfolio of over 1,500 different engagements with 250+ clients across 25+ different industries, we have the experience to take on virtually any challenge.

Driving innovation across a portfolio of national banks, credit unions, financial advisors, and wealth management.
Modernizing the patient experience and creating positive results for payers, providers, and medtech clients.
Unlocking insights and facilitating growth for consumer brands, franchises, and multi-brand companies.
Producing predictable, high-quality results for chemical, oil/gas, electronics, and auto manufacturers.
Microsoft Gold Partner
RBA is an award-winning, nationally-recognized Microsoft Partner offering full Microsoft platform deployment and development expertise. We've designed our capabilities to deliver on the three cloud strategy of Microsoft across Azure, Office 365 and Dynamics.
Our main office is in the Boatworks building in beautiful downtown Wayzata, MN. If you haven't gotten a chance to visit in the summer, you really should.
RBA
294 Grove Lane East Suite 100
Wayzata, MN 55391
952-404-2676
[email protected]
RBA is an award-winning national digital and technology consultancy based in Minneapolis, Minnesota.